Illegal transfers or mutation are a basic form of all property disputes that NRIs are faced with, and hence we have seen growth in Civil Lawsuit in India. You would always need to establish a clear title to stake your ownership. You would also need to change the ownership of the said piece of land or house in the name of the current living legal owners to avoid any fraud. Moreover, in case any fraud takes place, there needs to be clarity on the title to contest the case.
In India, the transfer is not an automatic process but often a time-consuming process under the law. If it is not done, then given the rampant land grabbing in India, in the absence of an updated title, it is assumed that the particular property is abandoned. The lack of action causes various property issues which give rise to a need for legal action such as filing of Civil Lawsuit in India.
There are different ways that a transfer can take place. Inheritance through a Will document or the law of natural succession in the absence of Will is two basic ways. In the latter case, inheritance is of class I legal heirs under the succession laws in India.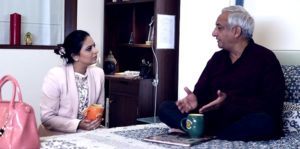 Also, if the owner is still alive and consenting to hand over ownership, he can gift it to you through a Gift Deed, which is a lawful way of undertaking a handing over or, change of ownership in the name of any relative or friend. Finally, a normal buy and sell procedure can take place too i.e. a registered sale deed. Whether the procedure has happened through a Will document or a Gift Deed, in most cases, NRI's have no trusted representatives in India, and this leads unnecessary harassment for them.
Property Disputes
Property Disputes have caused many a family to suffer. Hence these issues need due attention. Inheritance could bring along with it the complications of illegal transfers, possession or even sale by close relatives, trusted representatives and third parties.
Illegal transfers can happen in three main ways:
First, when there is forging or fabrication of documents like Wills – that is, making fake Will documents. This could be done by somebody to deprive the other shareholders of their due share. This is one of the most common methods, and here the defaulter takes advantage of the absence of the others and provides fake ownership to get control. For any mutation to happen, any one owner has to inform about the death of the previous owner. At times, one owner decides not to give the details like these for his selfish motive.
Second, impersonation is one of the common methods used too. In such cases, one party impersonates as a shareholder and produces himself in court for the same. Some of them are successful too. They manage to go and stake a claim on what belongs to somebody else. Therefore, a careful and proactive approach should be followed by all owners to avoid these fraudulent practices.
A third very obvious way is the misuse of the Power Of Attorney (POA) documents. In a host of cases, people end up giving general, non-restrictive POAs to their friends or relatives. In a lot of situations, people misrepresent, and there is a betrayal by even family members or close relatives, who give proof of utter mistrust and get properties transferred in their names. It is therefore advised that utmost care should be taken while granting a POA to anybody. Do not ever give any additional powers or you stand the risk of having them misused by vested interests.
The first two cases – false documentation and impersonation – can be challenged in courts if one files a Civil Lawsuit in India within the limitation period; the limitation period being three years of the date of knowledge of the said illegal transfer.
These two situations can invoke both civil and criminal litigation. However, in the case of improper misuse of POA, please be warned that hundreds of people have been deprived of their properties because of misuse of POA.
Being one of the top law firms in India, we use our best lawyer to represent, solve and finalize all such property disputes to suit the convenience of overseas citizens. In most situations, NRIs do not have the correct knowledge about procedures or formalities and so. Therefore we help them to file Civil Lawsuit in India and provide them sound legal advice to find solutions. NRI Legal Services is a trustworthy Law Firm in Chandigarh that is capable of handling all such issues for you.