Transfer of Property
NRI Legal Services offers one of the best platforms for advice and representation for cases of the legal partition of property, which is the only solution for sorting out (issues regarding claims)claim issues when there is a joint ownership or inheritance. If an individual is the co-owner with any other person, it can create problems. This can get further complicated if an NRI happens to find himself in dispute with the person who currently has possession. Most likely the individual who is in possession would prefer to get the authority to control, manage or even sell the relevant share in the land which is detrimental to the interest of the shareholder living overseas.
In such situations, the filing of a Suit after seeking appropriate legal advice from a lawyer is the best legal remedy available for an NRI. All parties naturally seek the best legal advice. However, an in-depth understanding and review of documents with possible site visits hold utmost importance for practical implementation. These are facilities that our team of experts provides to all clients.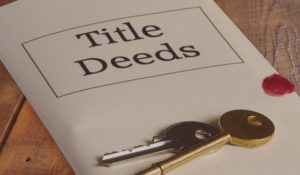 Partition of a joint land is a mandatory step for effective management and control of your ownership. It is a process whereby a property that is jointly held by several persons gets divided into separate portions such that each then gets a share as per his legal entitlement. Post the division, every part gets a new title, and each 'owner' then would be giving up his share in the other portions. That means that there would be complete autonomy to operate in the partitioned share. It also means that it restrains interference by anybody else in your share. This could be ancestral land, a house or a commercial establishment that has been co-inherited along with siblings and other co-owners.
A co owner's share is inheritable and transferable. The share of investment of each co-owner and the undivided share in right, interest, and the title should be clearly and explicitly identified. This helps avoid problems in transfer, alienation, inheritance and taxation. A Proper legal advice by a prominent legal advisor given at the right time can help save a lot of situations.
There could be two kinds of partition-contested or uncontested. In a contested scenario, when all parties do not agree, a legal suit has to be filed in the courts. In an uncontested situation, all co-owners mutually agree to the solution. The shares of the people involved would depend on the particular share for each one as mentioned in their purchase or inheritance document. In the uncontested cases, the deed should be executed on a stamp paper and drafted in a clear and unambiguous manner. It creates new owners and needs to be registered at the office of the sub-registrar to give it a legal and binding effect. The deed should in particular mention the date from which the entire procedure is effective. The names of the parties and their respective shares should be specifically mentioned. Partition of the property is also subject to the laws of inheritance applicable to a particular person in a particular state. Different laws can apply and vary from state to state.
In certain urban commercial or residential properties where individual saleable units cannot be carved out or partitioned, the court orders a sale of the property. After the sale, the proceeds are divided according to the share of each person. Once that is done, each owner is free to take whatever decision he wants to about his individual share.
For NRIs, it is possible to file and be suitably represented in a suit with the help of a legal representative even without being present in India. We, at NRI Legal Services, offer our clients the best legal advice for partition of property and all such lawyer services. Our experience, both in years and number of clients, puts us in an undeniably advanced position to facilitate such procedures for all our patrons.
For an NRI to own and maintain a property in India is always a bit cumbersome. On top of that when it comes to inherited property it becomes somewhat more difficult because then they are [...]
How many times would you have heard NRIs complaining of their property being usurped by unwanted elements, for sheer lack of legal transfer of property in their names? Transfer of property is easily one of [...]
My name is Kiran Mann and I live in Ottawa , Canada. I am a recently retired senior executive from the Canadian Federal Civil Service. My assignment at retirement was Director, Service Strategies at Service Canada, Government of Canada. I have inherited property in India in Chandigarh and in the Faridkot District. I have had the pleasure of dealing with NRI Legal Services on a number of matters from property issues, power of attorney, will in India, opening of bank accounts, acquisition of documents etc. I would highly recommend Nidhi Singh and her legal team. This is a group of highly professional, dedicated individuals who have a fine knowledge and understanding of Indian legal requirements and are able to guide the NRI through the often opaque processes of Indian bureaucratic transactions. In addition to their professionalism, the team is very considerate, prompt and instills a high degree of confidence in their client. I will continue to work with NRI legal services and am very pleased to have them as my legal representative and guide in India.