Transfer of Property
One of the most sought after issues for legal advice is transfer of property or mutation. This procedure is mandatory for any further action related to your asset. Lack of awareness of these has led many NRIs to suffer mental harassment.
To begin with, you would need it to establish a clear title to stake your ownership. You would also need to change the ownership of the said piece of land or house in the name of the current living legal owners to avoid any fraud. Moreover, in case any fraud takes place, there needs to be clarity on the title to contest the case. So the first step to claiming what is rightfully yours is to follow the required procedures.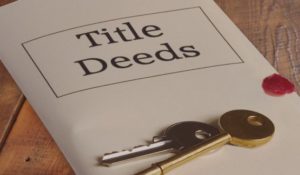 As part of the formalities required, it is your duty to inform the authorities if the previous owner has passed away. As most attorneys can tell you, unlike the West, in India, change of title is not done an automatically but often a time consuming and tedious procedure under the law where proper documentation with verification checks have to be submitted to the appropriate land revenue and registry departments. If you want to actively control, build, mortgage or sell the asset in India, it has to be effectively in your name. Or else you would find it tough to carry out any further transactions related to your asset. We strongly recommend that to safeguard and protect your rights, you must effectively undertake a mutation at the earliest after following the proper law.
There are different ways that transfer of property can take place. Inheritance through a Will document or through the law of natural succession in the absence of Will is two basic ways. In the latter case, inheritance is of class I legal heirs under the succession laws in India. Also, if the owner is still alive and consenting to hand over ownership he can gift it to you through a Gift Deed, which is a legal way of undertaking a handing over or, change of ownership in the name of any relative or friend.  Finally, a normal buy and sell procedure can take place too i.e. a registered sale deed. The difference in the two is that in the first, money transaction does not have to be reflected but in the second case, it is necessary to show that money has exchanged hands. If you are on the receiving side, you need to check whether all Titles, revenue records, and mutations are in your favor. None of these procedures however can be lawfully valid till a gift deed is registered. Registration involves a payment of stamp duty and other registration costs. The costs are based on a percentage of the value and the rates vary from state to state. Registration is necessary also for any further transaction to take place. Often people do not understand the validity and significance of the registration process and become victims to complications later on.
Whether the entire process has happened through a Will document or a Gift Deed, in most cases, NRI's or overseas citizens have no trusted representatives in India to aid them with the procedures. In addition they dread sorting out these issues for the sheer travel that it would involve if they were to try and take control over such matters. In some cases, inheritance could bring along with it the complexities of disputes – even with close relatives, trusted representatives and third parties. Coupled with it is the problem they face in handling the complexities of bureaucracy or judiciary.Mostly overseas citizens have no access or knowledge on correct procedures and formalities involved in transferring of urban residential or commercial or rural agriculture properties. What are simple valid procedures then become cumbersome issues to be handled. Law procedures may vary a great deal not only state to state but also between different types of property. This would require complete knowledge, awareness and diligence in handling these issues at various levels.
The one crucial thing that NRIs or overseas citizens wish for while taking care of these matters is professional and trustworthy services without traveling to India. We are proud to state that as one India's top law firms, we offer comprehensive advice for transfer anywhere in India exclusively to overseas residents without their having to travel to India personally. A team of some of the best legal advisors coordinates and communicates with the client and then completes these formalities of transfer of property on their behalf. You will find all your questions answered with maximum clarity, empathy, and concern.