Criminal litigation against NRIs and overseas citizens
NRIs often seek advice from the litigation lawyers in India because of the charges that they face in the country. These charges are often unfounded and baseless.
As far as property matters are concerned, in addition to the worries about land grabbing or manipulation, overseas citizens often also face problems in coming to India on account of these fraudulent actions against them. So much so that NRIs dread coming back at times, fearing that they would be caught in charges of various kinds.
Fake records are created or documented against them to prevent them from coming to India. Further, cases are built and threats issued so that they live in morbid fear of returning to their own motherland. This is usually done since it suits the ill intentions of the property grabbing party.
There are various issues involved here –
The fear of being arrested or their passports being confiscated and the anxiety that they would never be allowed to leave keeps them away for years from the country of their roots. In the meantime, they lose or abandon their properties here. This has been a case for many people and results in unnecessary harassment.
Many, who have been declared proclaimed offenders (POs) and are not able to get trustworthy litigation lawyers in India for representation to manage their criminal litigation, have to languish outside the borders of the country. They simply keep waiting for a chance to return and claim their inheritance or rightful shares to their lost properties.
The irony of the situation is that thousands of such POs who continue to live in fear overseas for years are not aware that the cases against them could easily be finished on a simple representation in the court. Either the other co-accused has been acquitted, or sometimes the person who filed the complaint is no longer valid to continue with it. A typical example is a FIR under 498A where the woman has got married again.
Such POs can now be successfully defended in the appropriate courts of law by skilled litigation lawyers in India. Several such people who have contacted us from different parts of the world have now been able to get rid of the stigma of being called POs and have gone on to successfully defend themselves to recover and restore their full rights.
On an inquiry from an attorney where clients are involved in criminal cases in any court in India, the very first step is to read and review the complete case file to take an informed decision on how to proceed further.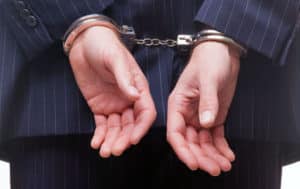 So if you or anyone you know is caught up in this extremely stress full situation, please do not hesitate to take a guided opinion from our team of litigation lawyers in India.
The need of the hour in all such situations for all overseas citizens is a complete package of understanding, efficiency, competence, and legal expertise – somebody who can take over completely and handle the entire legal scenario for the NRIs.
At NRI Legal Services, we pride ourselves in being an amalgamation of all these qualities and providing talented attorneys in our country such as litigation lawyers in Gujarat, Punjab and Delhi in India.
Plea bargaining in India is a new concept for Indian legal system is contained in  Section 265A to 265L, Chapter XXIA of the Criminal Procedure Code. It was introduced through the Criminal Law (Amendment) Act, [...]
NRI legal services are a breath of fresh air when it comes to getting anything legal done in the Punjab, they are a fresh modern breed of lawyers backed by years of old school family litigation knowledge. They know how to get results and how to streamline the process to a minimum amount of time. The communication is second to none with progress updates on a regular basis. I am totally pleased with their performance so far and would happily recommend them to anyone who has an issue in India has been dragging on for years and never seems to get resolved.